INTEGRITY.
HONESTY.
EXPERIENCE.
Private Investigators with the skills, traits and dedication your case requires.
The Guardian Firm provides unmatched personal service and expertise in the private investigation industry.
WHY CHOOSE THE GUARDIAN FIRM
We strive to be the shining light in the dark world of private investigation. With a deep desire to help people, we diligently serve you, dedicating all of our private investigative and interrogative skills. We provide unmatched personal service and discreet care when handling your case.  On top of this, we charge ethically, so you don't need to worry about having your case drawn out in order to acquire more billable hours (a common practice among the other private investigative firms).
What Makes a Good Private Investigator
A good investigator MUST be inquisitive about EVERYTHING and most importantly, focused. The best private investigators have naturally strong analytical skills, so much so that scrutinizing minute details is a habit. Good private investigators are flexible, aggressive, patient, objective and observant, organized, and interested in their work.  The professional private investigators at The Guardian Firm possess all of these traits, and each of our investigators maintains an education on current laws and techniques.
Our Promise To You
Integrity is everything to us. We hold nothing back from our clients, even when the truth hurts. When people seek our services, it goes without saying, they are facing a challenging and, often, vulnerable time. Our cases are very personal to us, and clients often become like family. We are where we say we are, when we say we are, doing what we say we're doing, and we always make sure the proof is provided, so our clients can rest easy and not worry if we are in their corner.  The Guardian Firm is here to help shoulder your burden.
Our Private Investigators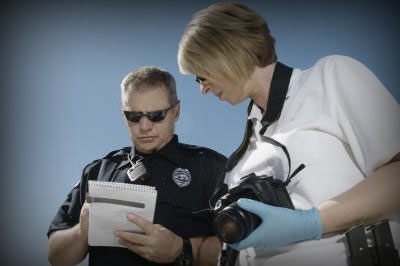 Our Nashville private investigation firm is comprised of those with not only a wealth of experience in their field, but also a focus on specific skills. We are comprised of former police chiefs, forensic accountants, loss prevention experts, surveillance specialists, professional photographers and phenomenal report-writers, just to name a few.
We are EXTREMELY discreet. For those that have pending court cases, the wealthy, famous or otherwise vulnerable or compromised, you need someone who can guarantee privacy.
We do not subcontract local work. This is an unfortunate trend in the private investigation industry. We match the perfect investigator for each of our clients, and that investigator sees the project through its entirety. When we offer to help someone in an area in which we are unable to travel to, we refer work to a talented investigator we know and trust as an extension of our firm.
Our communication is unmatched. We offer reports within 24 hours of the conclusion of a case or task. There is someone available to speak with 24 hours a day, 7 days a week.
If you need a Nashville private investigator, or a private investigator in another area of the country, contact us NOW to discuss your case.